Charm Box Pillow – Free Pattern
Hi my loves! How is your week going? We hope you are enjoying every day, taking a few minutes to practice and relax as well. We are here, always looking for and making new models to share with you. Today we are going to learn how to make our room even more tidy with the Charm Box Pillow. It's another model that you can make only with fabric, thread and a sewing machine.
Pillows are part of the bed, make everything tidy and more cozy. That's why pillow covers are well-requested items too. If you are already used to making beautiful quilts to sell, how about assembling kits with two pillow covers? Choose colors that match and make everything even more harmonious. To make the charm box pillow you saw that you need small pieces of fabric.
You can take the opportunity to use those small scraps left over from another project. Combine the prints and make beautiful pillow covers. You will need choose a color, a fabric, as the background of the piece. Later you will add the minor details. When choosing colors, make sure the contrast highlights all the details you are sewing. You know that the model we bring here is always an inspiration.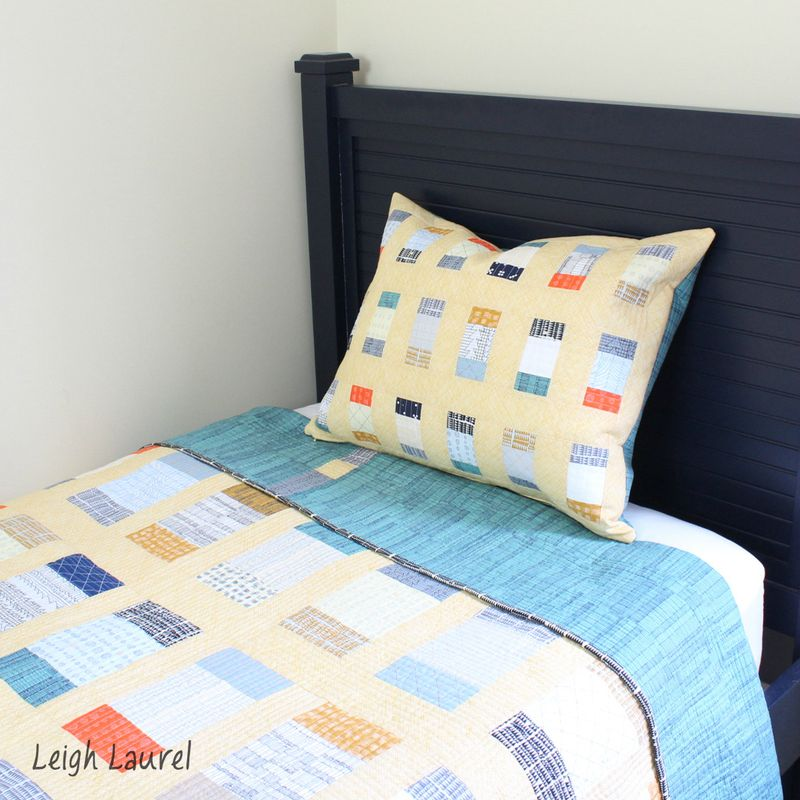 Image / Pattern / Tutorial: Karin Jordan Studio
And from there you can make the same pattern with your combinations. We are sure that with a little creativity, new combinations will emerge and make everything even more beautiful. The hardest part of this pattern might be the zipper sewing. Okay, at first I was also afraid to work with zippers.
But in the pattern you have a very detailed step by step with photos that help you throughout the project. These tips and more are available at Karin Jordan Studio. If you still have any doubts, let us know in the comments. So, do you already know what color you're going to do to match your quilt? We want to know too. Let's separate our materials and start sewing!