The Sweet Star Quilt, if you are looking for a way to spice up your decor, this piece will be perfect. In the bedroom decor, this quilt can leave the environment with a completely new face, which can help you a lot, believe me. It's worth making pieces like these that make us proud of our craftsmanship skills that we use to make them. Very well explained in the tutorial available here, this work was made with material easily found in craft stores and that you can even already have at home, which is even better.
Surely when you do your job, you usually have many doubts about the best way to do a perfect job, we know how it bothers you. But with love and patience it's possible to do amazing jobs that will have amazing results. The quilt is the kind of work that, despite being relatively easy, can require a little more patience to make, but it always pays off.
The colors of your quilt will depend on you and your environment. Choose your fabric according to the decor of the room you want to put it, that way everything looks amazingly beautiful. Practicing this type of quilt makes the house always beautiful and well decorated. A perfect product for sales as it is a unique piece that requires time to be made.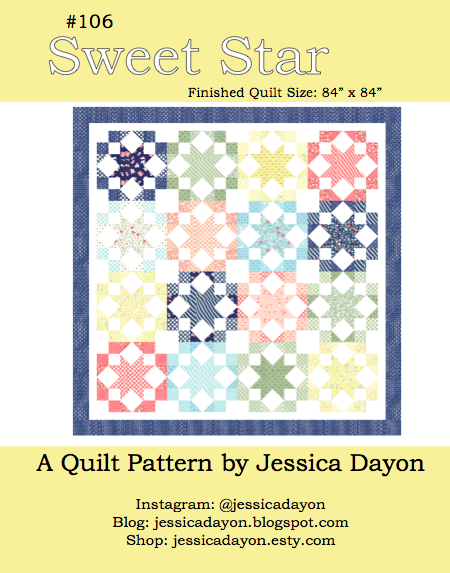 The Sweet Star Quilt
Full Pattern/Images/Tutorial: Jessica Dayon
Finished Quilt Size: 84″ x 84″
Finished Block Size: 18″
MATERIALS NEEDED
18 fat quarters
3¾ yards White Background Fabric
1 yard Border fabric
5½ yards Backing
¾ yards Binding
The Warm Company Warm 100 Queen Size Batting, 90″ x 110″
*The exact fabrics with SKU numbers that I used for making this quilt are inside the PDF on the 2nd to last page.
BASIC INSTRUCTIONS
Read through the instructions before beginning
All seams are sewn with ¼" seam allowance unless noted
RST means right sides together
HST means half square triangles
Visit jessicadayon.blogspot.com and go to the Pattern Corrections tab to see if there have been any corrections made to this pattern.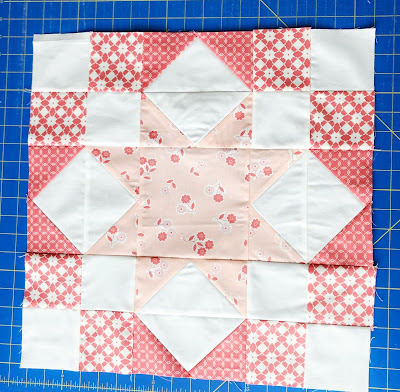 What does our team think of this pattern
The Sweet Star Quilt, a piece that can help you change the decoration of the place, believe me you will love this piece, it will provide you with a charming and stylish decoration, you will be amazed with the final result. This beautiful Project can be used in the bedroom or living room and will amaze your customers who will surely want one for their homes too, which will help you a lot.