Mini Fancy Sweater perfect for those who are already preparing for the next winter season, as it is a piece that is successful. Very beautiful and can be used to accompany the child's different looks for all events, which helps a lot. And also for those who live selling in handicrafts it is an excellent option, believe me. The model of this children's blouse is very beautiful and easy so you can make without problems and very economical.
It is very gratifying to be able to make our children's clothes, for this, be inspired by this model of blouse leaving your daughter with a modern look this winter. It is a piece of very easy execution that will help you a lot with the looks of your little one.
The Mini Fancy Sweater is perfect and will give an incredible touch to any look you want to compose. And with attention you can make this beautiful piece easily and thus renew the children's wardrobe for the winter, which is great.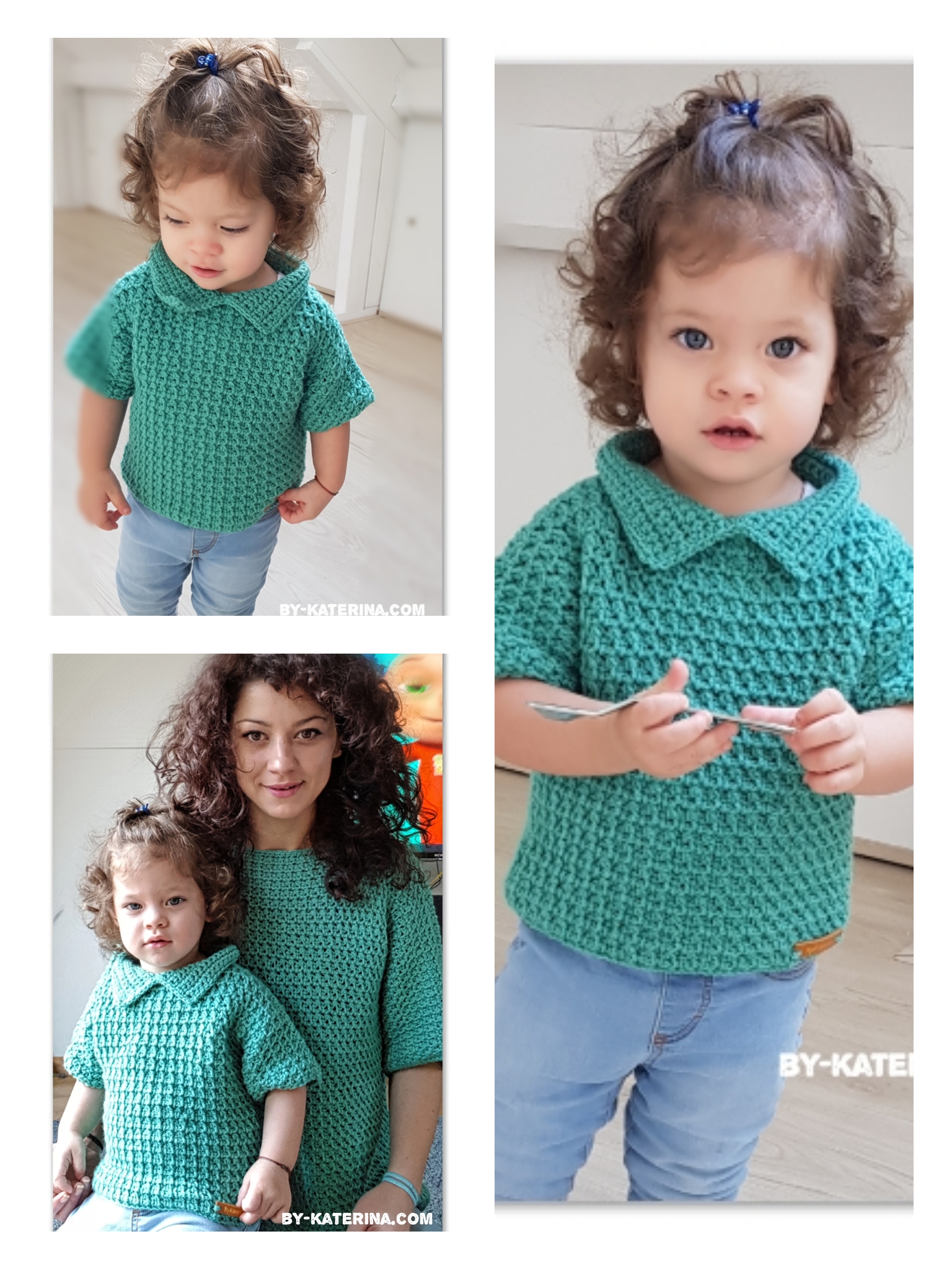 Pattern/Images/Tutorial: By Katerina
Gauge
16 st and 14 rows for 10 cm / 4 "square.
The stitch for the gauge is the single crochet decrease.
Abbreviations uses in this pattern:
Ch – chain
Sc – single crochet
St (s) – stitch (s)
sc2tog – 2 sc worked together (insert the hook in the stitch, yarn over, pull the yarn trough that st, insert the hook in the next st, yarn over and pull the yarn trough (3 loops on your hook), yarn over and pull the yarn trough all the loops on your hook)
Special stitch
Single crochet decrease – sc2tog, ch 1
We will work 2 sides, back and front and then will sew the 2 pieces together.
Back side
Begin with a chain.
2 Years – ch 50
4 Years – ch 54
6 Years – ch 58
8 years – ch 62
10 years – ch 66
The foundation chain has to be an even number of sts.
FULL PATTERN ON THE AUTHOR'S WEBSITE