Red Heart Crochet Kitty Couch
Red Heart Crochet Kitty Couch, because our little friends are like family members. They need daily care, such as feeding and hydration (drinking water), in addition to other regular care, such as bathing, vaccinations and so on. It is important that the pet has a suitable place to sleep, such as the houses for large dogs, or the beds for cats and small dogs, which always help us with this.
Crochet is done in a simple stitch and very easily, so you can do it in a short time, which helps a lot. We hope that you will be inspired to make this beautiful little sofa, nothing prevents you from using your creativity in colors and accessories. Your cat will love to be inspired and also make a beautiful pet clothing for your companion.
The walks also serve to protect the animal from low temperatures, especially in cold seasons such as autumn and winter. It is possible to make a bed for your pet at home using the incredible technique of crochet with thick yarn the big news in yarn, research later.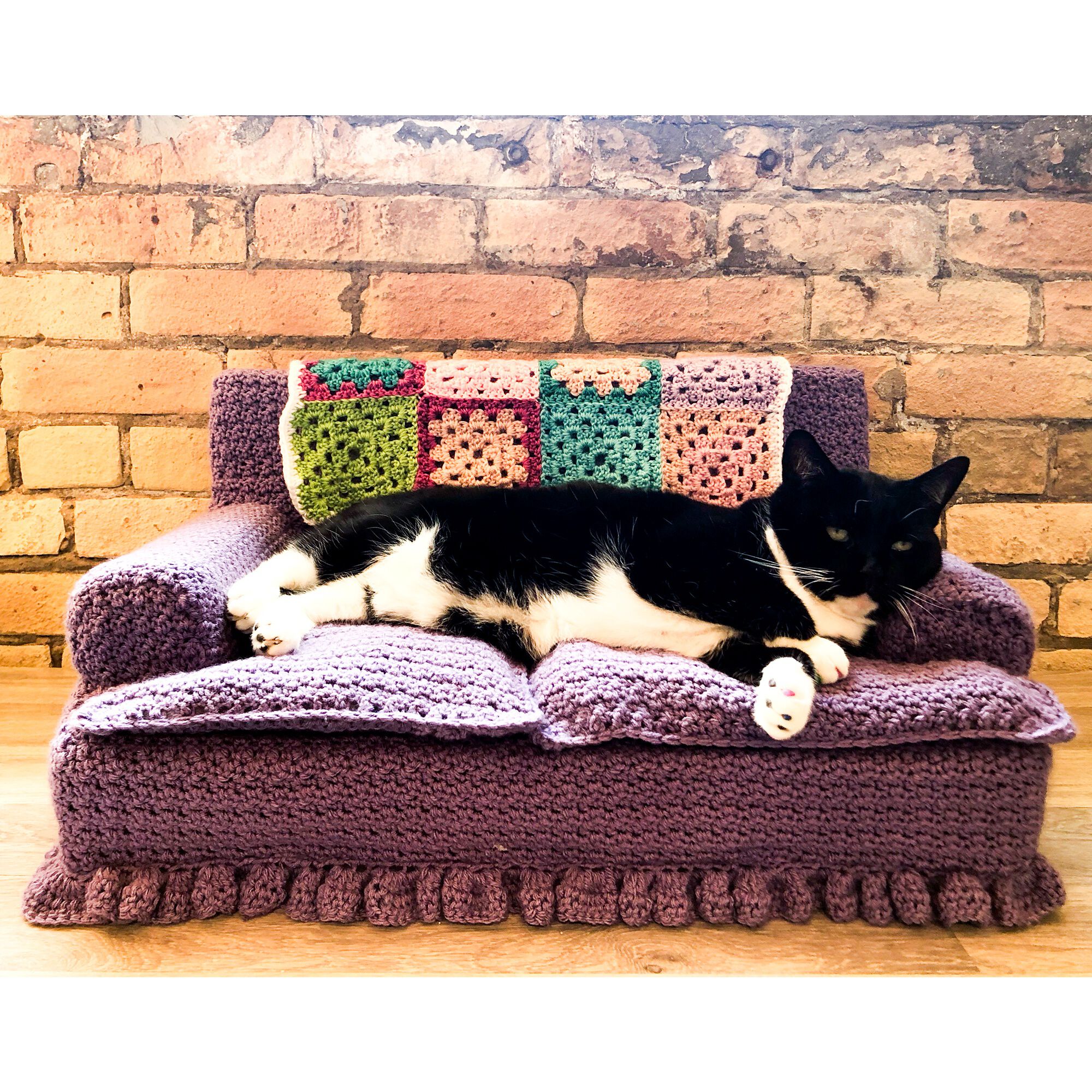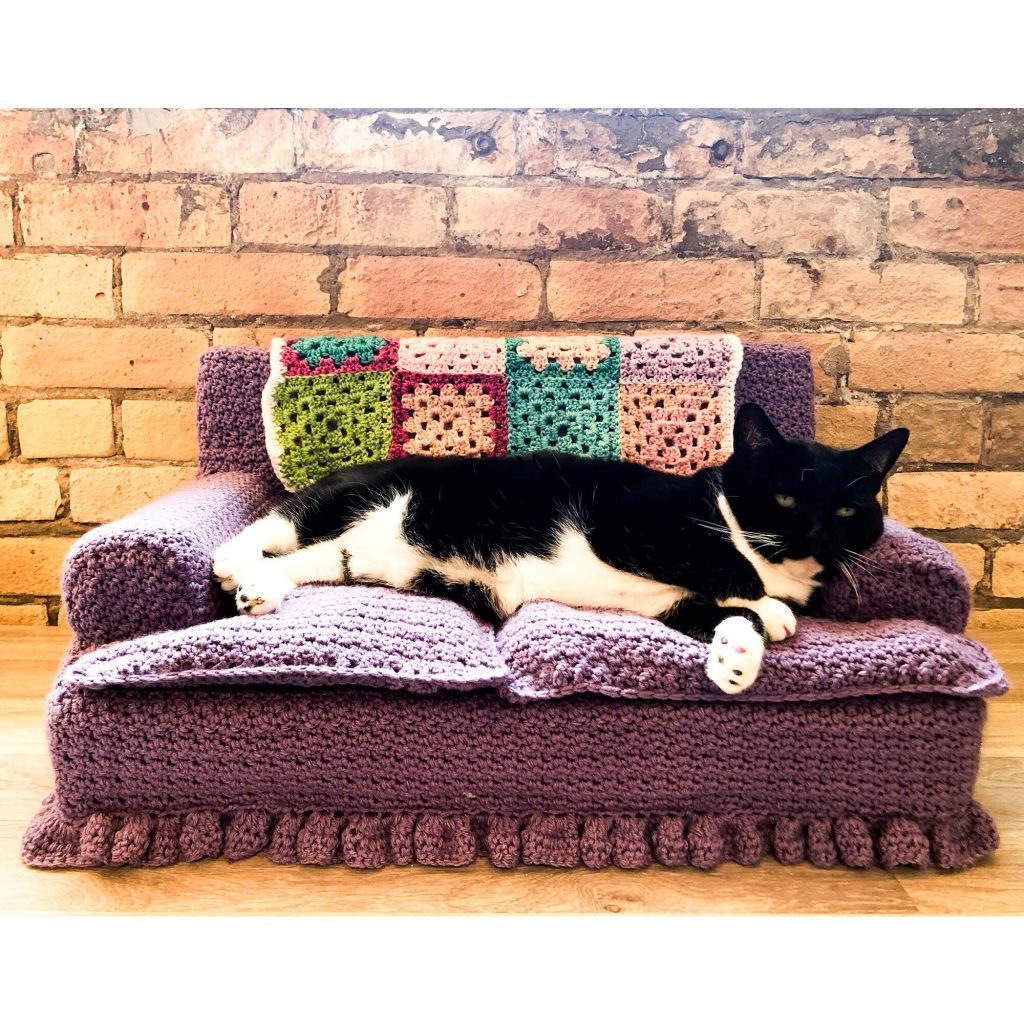 Red Heart Crochet Kitty Couch
Full Pattern/Images/Tutorial: Yarn Inspirations
ABBREVIATIONS
Approx = Approximately
Beg = Begin(ning)
Ch = Chain(s)
Dc = Double crochet
Hdc = Half double crochet
Rem = Remain(ing)
Rep = Repeat
Rnd(s) = Round(s)
RS = Right side
Sc = Single crochet
Slst = slip stitch
Sp(s) = Space(s)
St(s) = Stitch(es)
Tog = Together
WS = Wrong side
MATERIALS
Red Heart® Super Saver® (7 oz/198 g; 364 yds/333 m)
Main Color (MC) Orchid (0530) 4 balls
Red Heart® Mini™ (1.6 oz/45 g; 72 yds/66 m)
Contrast A Rosebud (9774) 2 balls
Contrast B Spring Mix (9758) 2 balls
Sizes U.S. G/6 (4 mm) and U.S. 7 (4.5 mm) crochet hooks or size
needed to obtain gauge. Stitch marker. Yarn needle. 3″ [7.5 cm]
thick piece of foam 16″ x 24″ [40.5 x 61 cm]. 4″ [10 cm] thick piece of
foam 16″ x 24″ [40.5 x 61 cm]. Hot glue gun and glue sticks.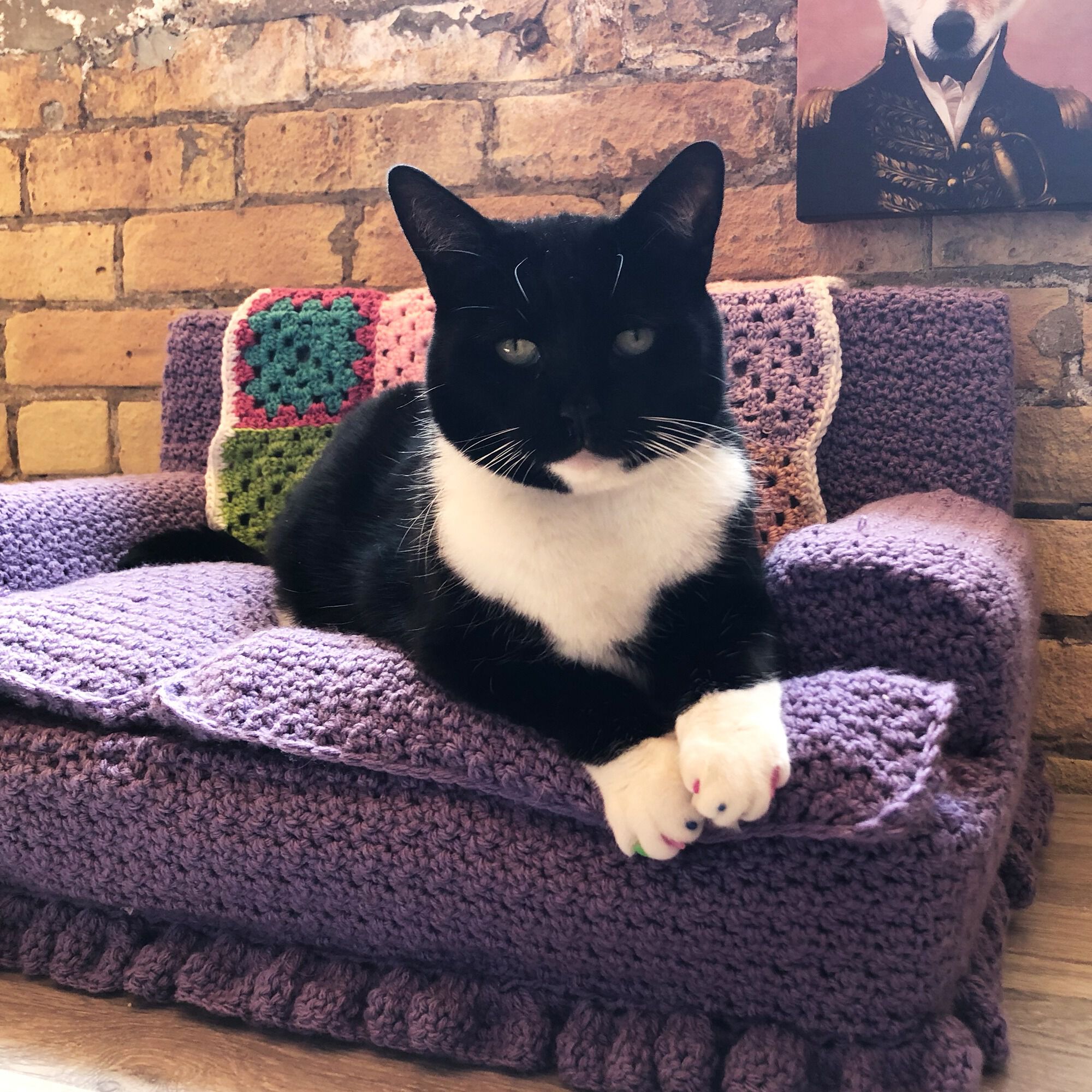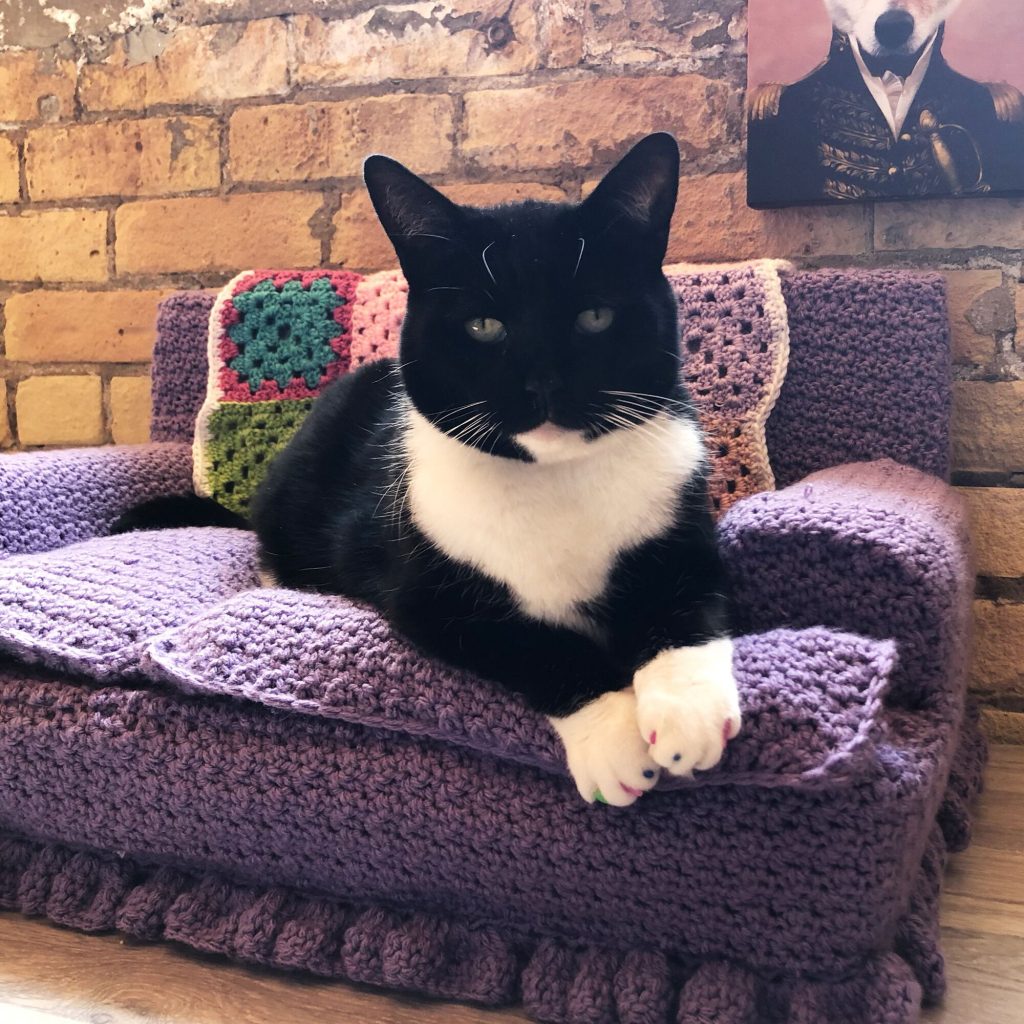 What does our team think of this pattern
Red Heart Crochet Kitty Couch, a beautiful sofa made especially for your pet by you, it will guarantee amazing naps and even better photos, I'm sure you'll love this piece. This beautiful design can be used for various occasions and will amaze your clients who will surely want one just like it.