Tile Style Quilt, a piece with a very beautiful style that will definitely change the look of your home. In the bedroom decor, this quilt can leave the environment with an amazing and very charming touch that I'm sure you'll enjoy. It's worth making pieces of this type that make us proud of our craftsmanship skills we use. An exceptional quilt for you to use to complete your home decor with a style that everyone will love, I'm sure you'll love this piece.
The colors of your quilt are up to you, I know you will be able to make this amazing piece with ease. A practical type of quilt that will amaze you as it always leaves the house well prepared for visits, which is a great help. It is an excellent choice of product for sales as it is an incredible piece that requires time to be made.
When doing your work, doubts may arise as to the best way to do a perfect job, and these doubts certainly hinder you, we know that. But if you're patient, you'll make amazing pieces. The quilt is the type of work that, despite being relatively easy, can require a little more patience when composing the piece.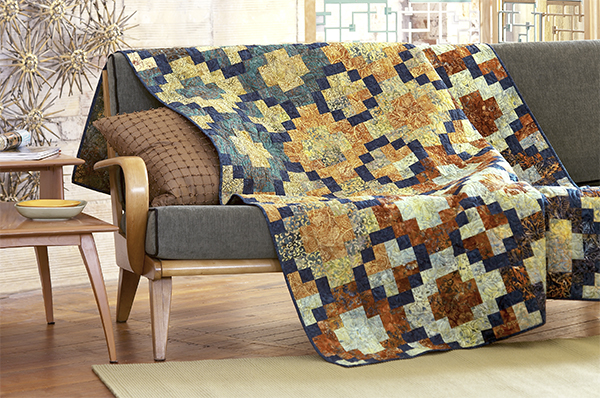 Tile Style Quilt
Full Pattern/Images/Tutorial: All People Quilt
Materials
• 2 yards navy blue batik (blocks, binding)
• 1⁄2 yard each teal-and-brown and cream batiks (1A and 1B blocks)
• 3⁄4 yards each teal and olive green batiks (2A and 2B blocks)
• 7⁄8 yards each yellow-green and gold batiks (3A and 3B blocks)
• 7⁄8 yards each mint green and copper batiks (4A and 4B blocks)
• 3⁄4 yards each blue-and-yellow and navy-and-copper batiks (5A and 5B blocks)
• 5-1⁄8 yards backing fabric
• 67×91″ batting
Finished quilt: 60-1⁄2 ×84-1⁄2″
Finished blocks: 12″ square
Quantities are for 44/45″-wide, 100% cotton fabrics.
Measurements include 1⁄4″ seam allowances. Sew with right sides together unless otherwise stated.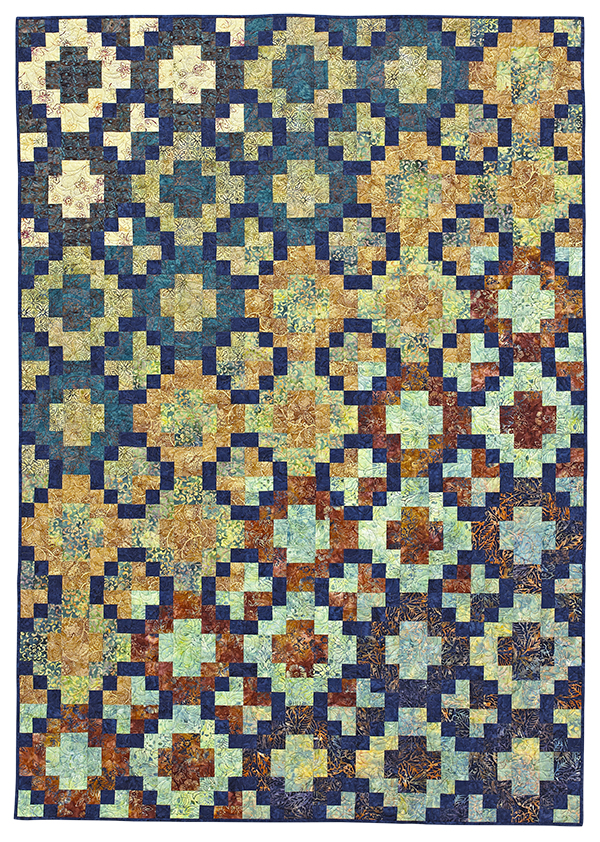 What does our team think of this pattern
Tile Style Quilt, to give that totally new styling touch you can count on this beautiful piece, believe me, this piece can complement your decor and change it at the same time. This beautiful Project can be used on several occasions, it will amaze your clients who will surely want one as well, which will help you a lot.