Turnstile Blocks Baby Quilts
Turnstile Blocks Baby Quilts a beautiful and different work that should be done calmly and has a wonderful end result. In the bedroom decor, this quilt can leave the environment with a whole new look that you will surely love. It's worth making pieces of this type that make us proud of our craftsmanship skills that we use to make. Very well explained in the tutorial available here, this work was made with material easily found in craft stores.
Certainly, when doing your work, you usually have many doubts about the best way to do a perfect job, which will certainly get in the way. But with love and patience, it is possible to do incredible work that attracts attention. A quilt is the type of work that despite being relatively easy can require a little more patience that is rewarded with a wonderful result.
The colors of your quilt will depend on you. Choose your fabric according to the decor of the room you want to put it, that way everything is matching. Practicing this type of quilt leaves the house always well prepared to receive your visitors with a very beautiful look. A perfect product for sales as it is a unique piece that requires time to be made.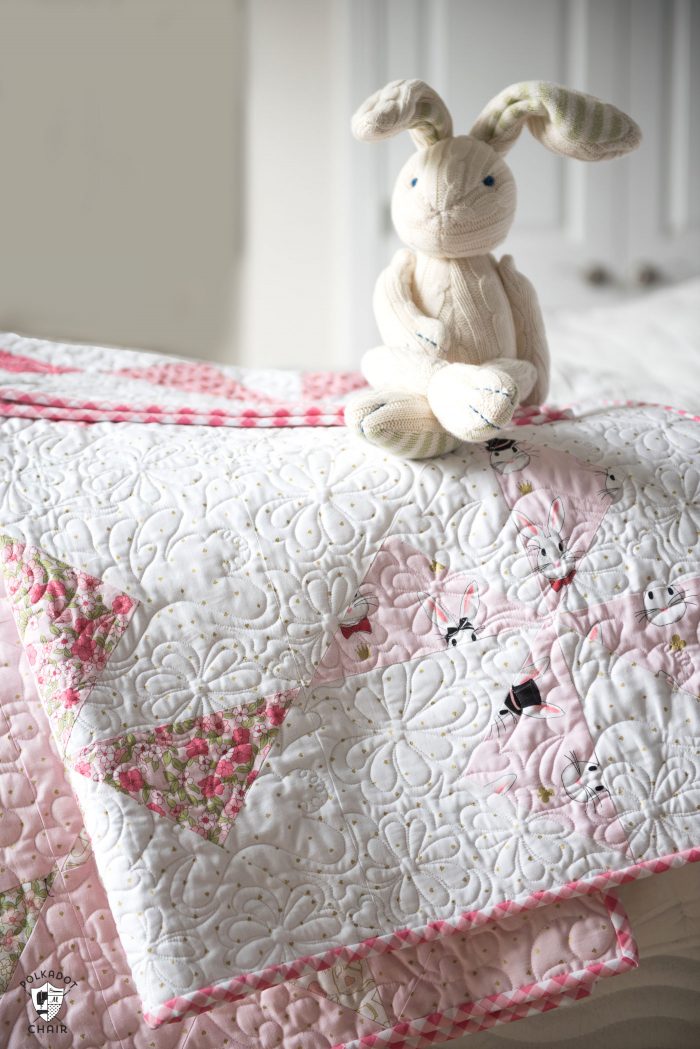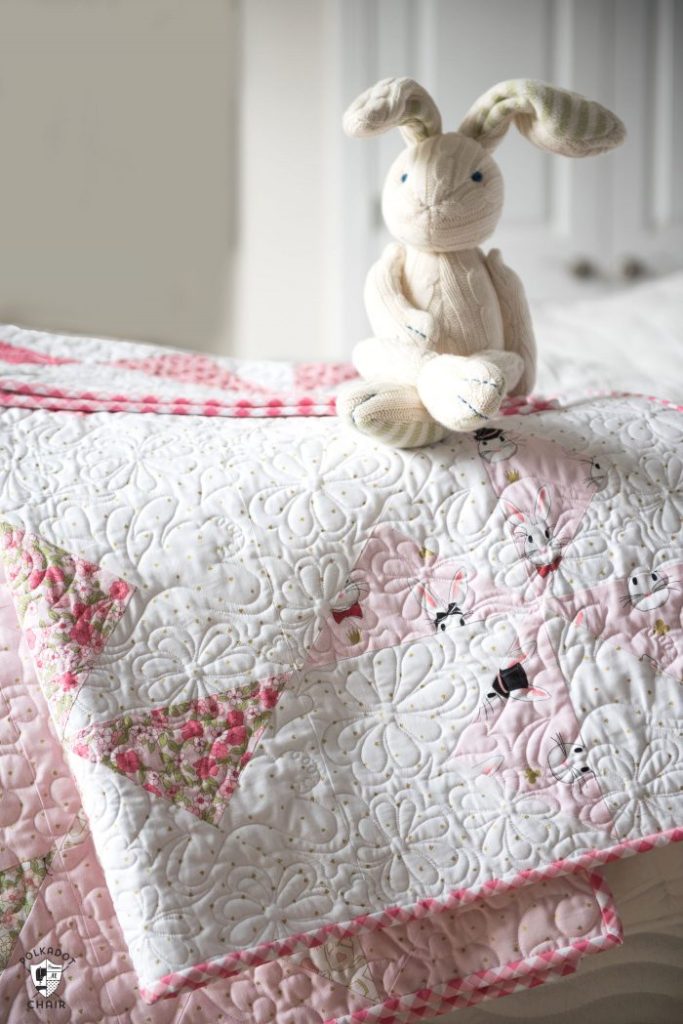 Turnstile Blocks Baby Quilts
Full Pattern/Images/Tutorial: Polkadot Chair
Supplies
9 Fat Quarters of Fabric for Blocks
2 Yards of Fabric for Background
½ Yard Fabric for Binding
3 Yards of Fabric for Backing
Cutting Directions:
CUT for EACH BLOCK (there are 9 blocks in the quilt):
9 x 9 square of fabric cut from the print fabric
9 x 9 square of fabric cut from the background fabric
Two 8 ½″ x 8 ½″ squares of fabric cut from the background fabric
Cut backing fabric into two pieces 54 x width of the fabric and sew them together along the 54″ sides using a ½″ seam allowance. This will become your quilt backing.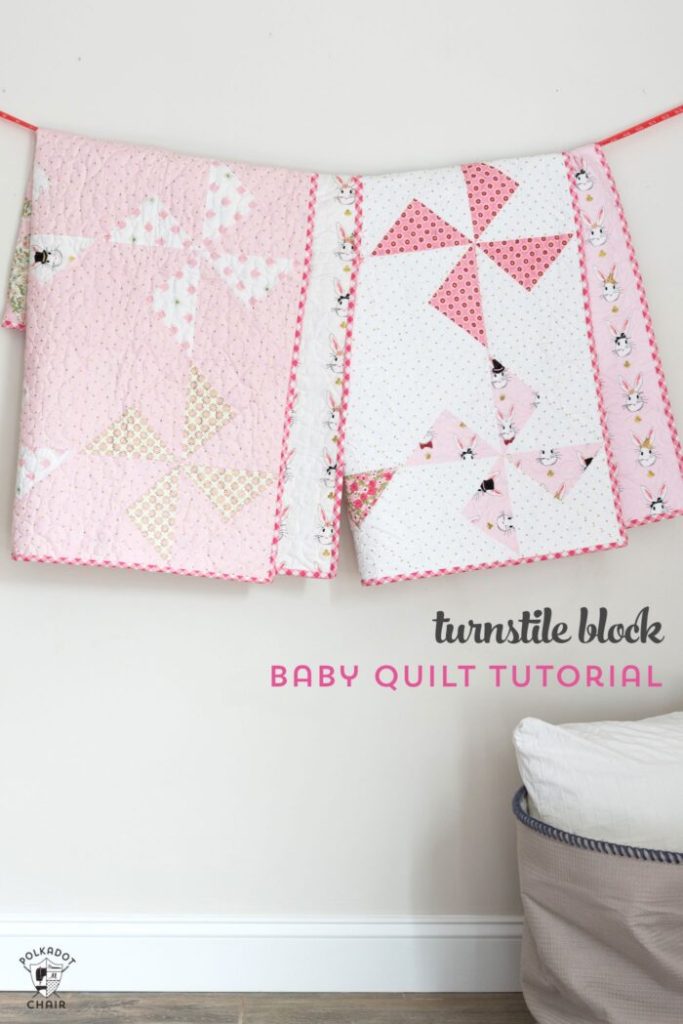 What does our team think of this pattern
Turnstile Blocks Baby Quilts, a piece that can help you change the decoration of the place, believe me you will love this piece, it will provide you with a charming and stylish decoration, you will be amazed with the final result. This beautiful Project can be used in the bedroom or living room and will amaze your customers who will surely want one for their homes too, which will help you a lot.