Crochet Baby Overall this is a wild card and it is very important to have in the wardrobe of babies as it really helps a lot. The ideal is to have at least six units per baby's age. That's why for the hottest periods this cute baby jumpsuit is perfect and will give him incredible charm. This beautiful crochet work requires little material and is very simple. The color can be chosen according to your desire. Use your imagination when decorating the Overall, you can use some themes and colors adapting this beautiful work for both girls and boys.
Very beautiful this model can be used as a base for different types of decoration and thus complete the baby's layette with varied and very beautiful pieces that delight everyone. Adjusting the colors of other pieces can become a beautiful maternity set, which is great. In a very simple way it is possible to make this beautiful Crochet Baby Overall perfect for your baby or as a gift for the future mom.
It is a piece that can be made quickly and simply, but with a very beautiful and stylish result. With the explanation of the complete tutorial the recipe is simple and easy to do everything with some speed, which is great. Perfect to put on the baby on the hottest days and make him comfortable and very beautiful.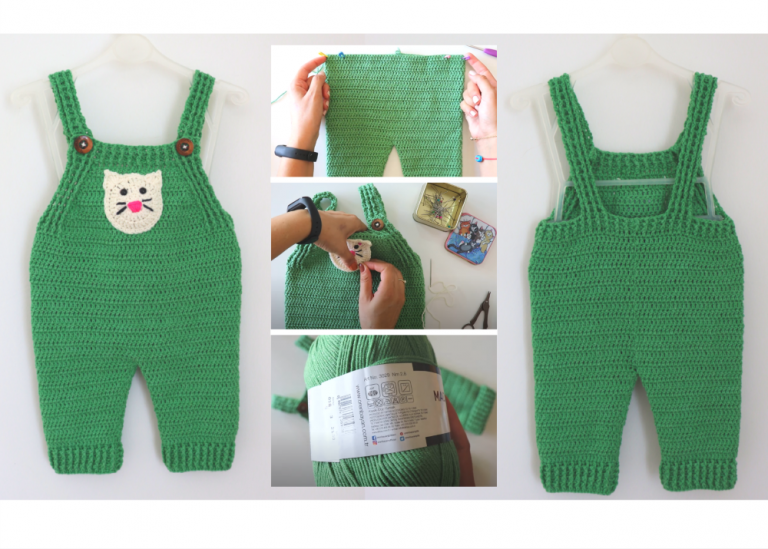 Crochet Baby Overall
Pattern/Tutorial/images: Sirin's Crochet
MATERIALS
Yarn – Madame Cotton 018 (category 3, 1 skein)
3.5 mm Crochet Hook only for leg ribbing
4 mm Crochet Hook
Yarn Needle
Scissors
2 Buttons
STITCHES & ABBREVIATIONS
Ch = Chain
St (s) = Stitch (s)
Sl St = Slip Stitch
DC = Double Crochet
FpDC = Front Post Double Crochet
BpDC = Back Post Double Crochet
DC2tog = Double Crochet 2 Together
FULL PATTERN ON THE AUTHOR'S WEBSITE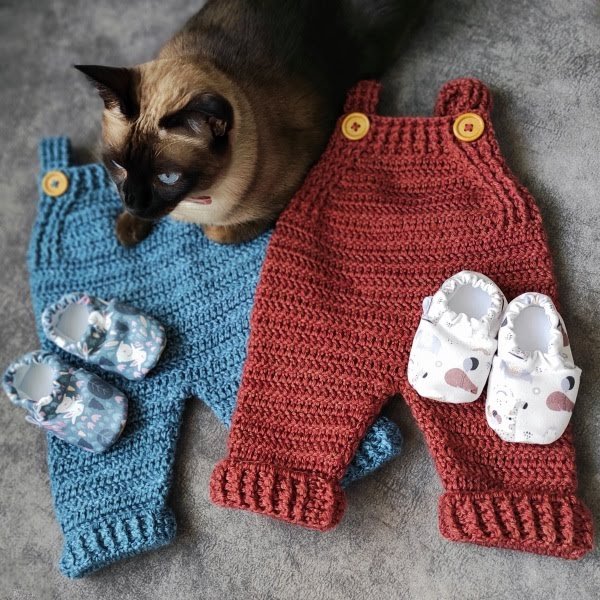 What We Think About This Pattern
This amazing and stylish Crochet Baby Overall will make your baby look great !! It will be easy for you to do this beautiful work if you follow the tutorial correctly because this piece has a very stylish result, with incredible colors that give a cute and charming look to your little one that will delight everyone !!