Crochet Character Sweaters – Free Pattern
Hello my loves! Let's learn another beautiful piece to sell a lot out there? Baby clothes always have a greater appeal and there is not a mother who doesn't fall in love with these cuties. The crochet character sweaters are charming, full of details and will be very successful out there. Baby clothes are perfect for those who are thinking of starting to make crochet a source of extra lace at the end of the month.
They are small parts and therefore made faster. It has a great appeal because we always have a friend who is pregnant, a baby shower to go to, and the clothes are a great choice. Every detail makes all the difference, and in this pattern, you will learn to make both versions, kitty and bear.
As for the colors and yarns, do the ones you like the most, the pattern ones are just a suggestion. Just remember that the yarn must be soft. It's a piece for babies and the yarn's touch cannot bother or cause allergies. In addition, in the pattern you have access to the information to make four different sizes of sweaters, perfect for the smallest and biggest.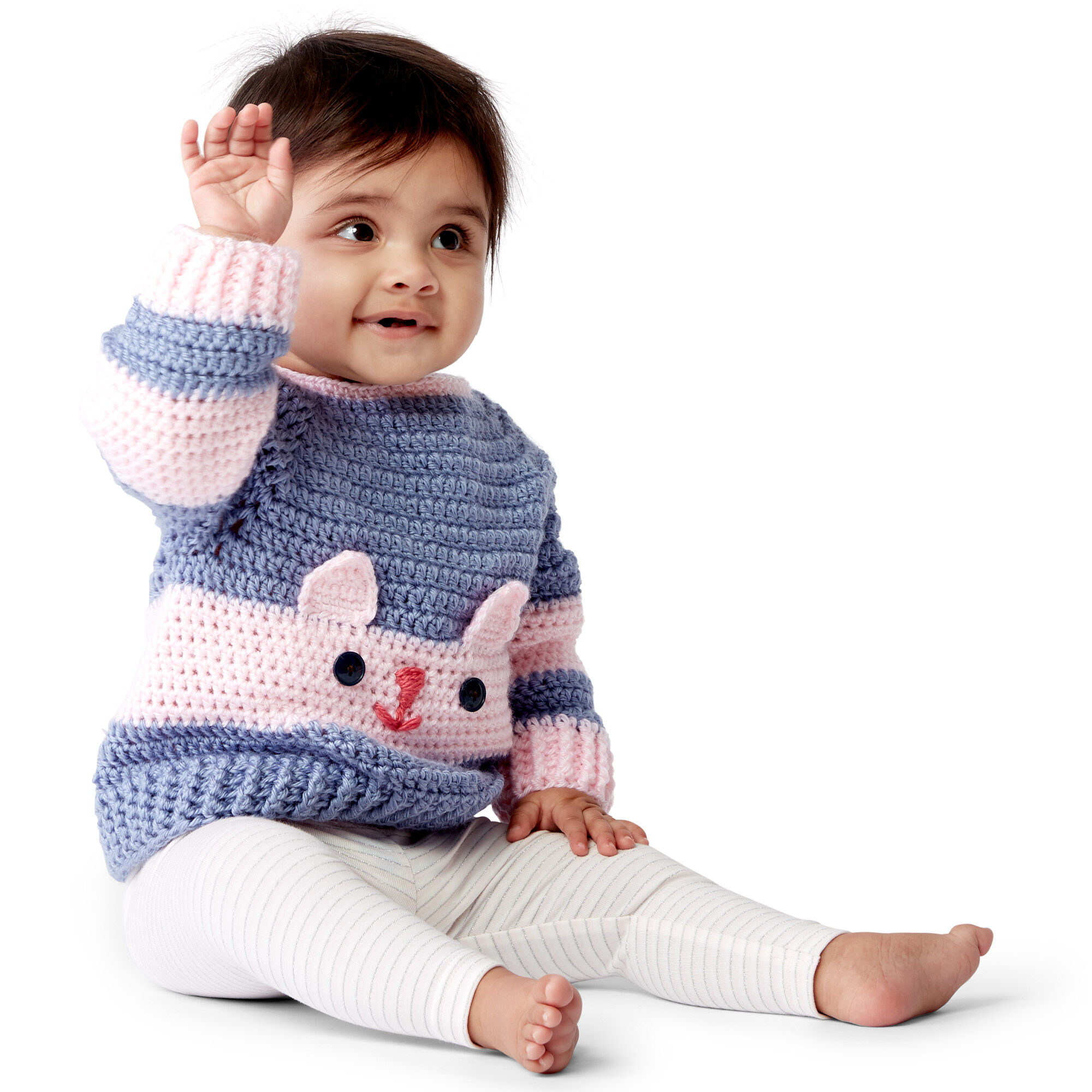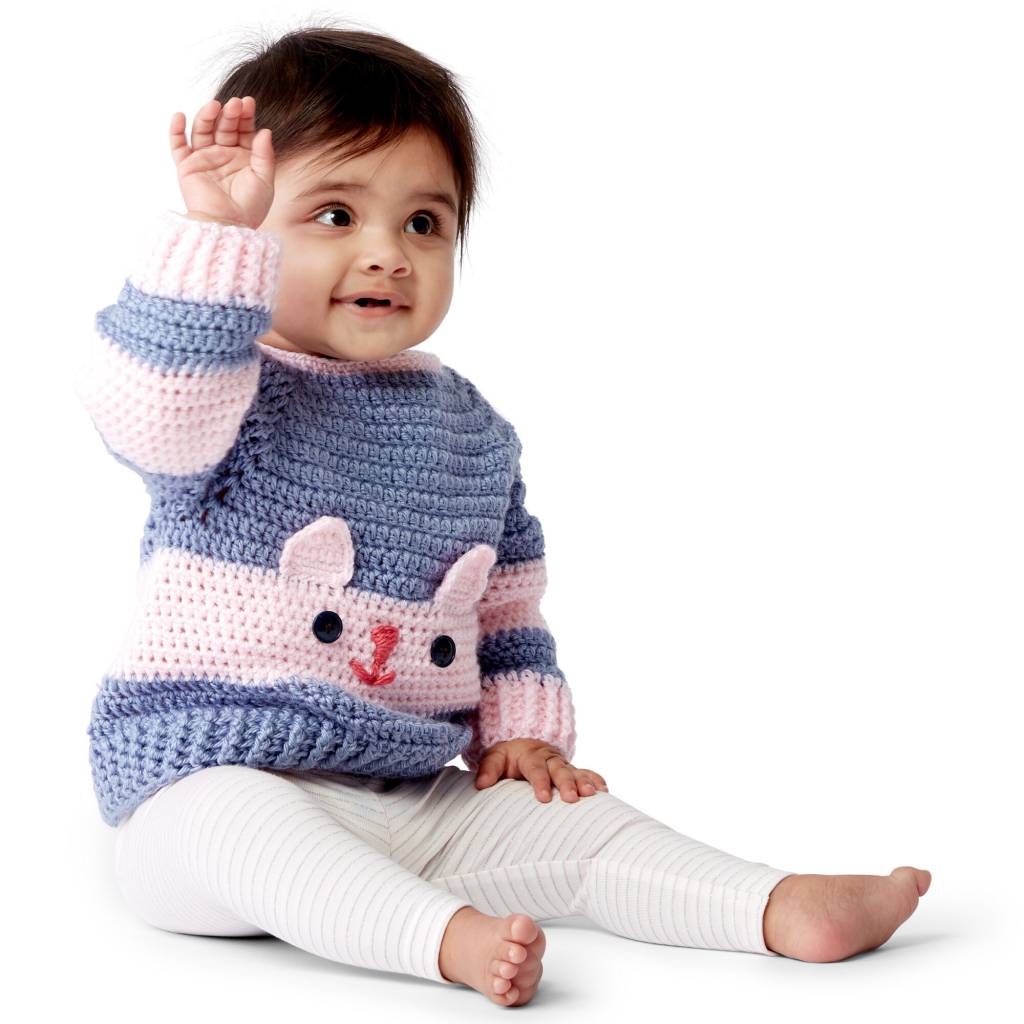 Image / Pattern / Tutorial: Yarnspirations
The yarn's yield depends a lot on the yarn, the chosen crochet hook and each artisan. With time and practice, we will learn to define our stitch, if it is more open, tighter and from there, know if it yields more or less than the patterns. The pattern with both types of sweaters is available from Yarnspirations. All the stitches, abbreviations to understand the pattern and different sizes are also included.
Tell us here how you did it and what you think of the crochet character sweaters. We're sure you'll be very excited, just like we were when we found and made these sweaters. We will be very happy to read your opinion. Shall we have a great week? May it be full of crafts and lots of color and joy.