Spring Picnic Quilt – Free Pattern
Hello my loves! We couldn't be more excited to bring so much color and joy through patterns to new pieces to make together. It's always great to see you here and know that this is our space to evolve together, learn more patterns and craft techniques to sell, to decorate our home or to give as a gift to dear friends and family.
Today we are going to sew a little, make the spring picnic quilt. It's a super colorful pattern, with an optical illusion effect that adds depth to each square. This type of pattern always gives us the feeling that they are more difficult to make, but following the pattern you will have no difficulty completing the quilt. You can do it with the colors you want, colorful or with two, three colors.
Fabrics with prints may not have the same effect as a plain fabric quilt, but they look good too. Because it is a very colorful quilt, it can be the perfect pattern for you who have a lot of scraps of fabric left over from other quilts. See the sizes in the pattern and reuse these fabrics to create this beautiful piece.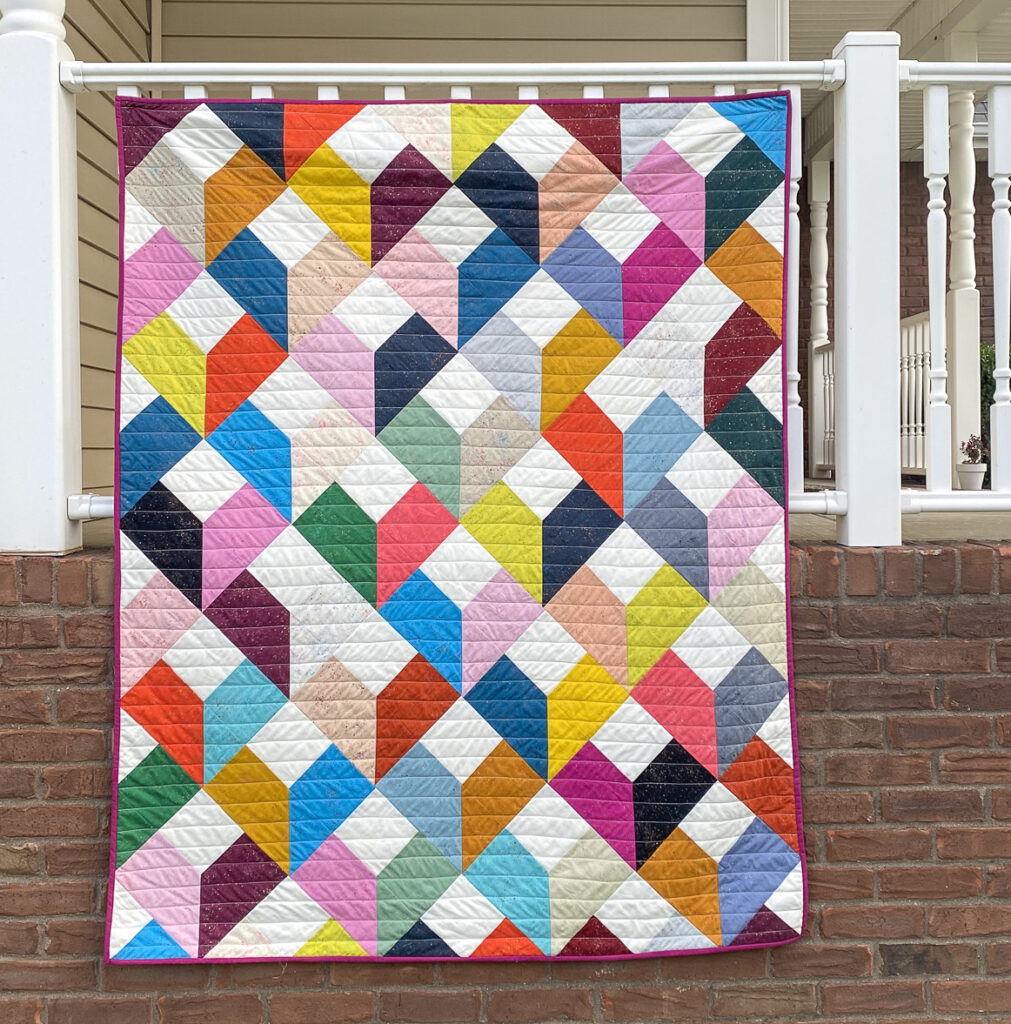 Image / Pattern / Tutorial: Only Fabric and Thread
Quilts do not have the right environment to be in. It is versatile and often we carry them with us to the living room, bedroom, backyard. When you start, don't forget to make all the markings on the back of the fabric. Make sure you don't get any stains on your quilt. The spring picnic quilt pattern is available at It's Only Fabric and Thread, with the step by step, measurements, cuts, assembly and sewing.
If in doubt as to whether the colors match, assemble the part first, before sewing. If you don't like the combination, change it with the other pieces until you like it. So you save time and you won't have to sew and unsew. I hope this pattern inspires you to keep making a lot of art. Tell us here in the comments how it was done and how it was there at your house, we will be very happy to read them. May we all have a week full of crafts and lots of joy!