Crochet Irish Baby Dress – Free Pattern
Baby dresses are fun and always delight all moms, with the Crochet Irish Baby Dress it couldn't be different. The pattern of this dress is very different from the traditional ones. Instead of making the whole piece, you will make the flowers separately and, in the end, unite them all to have a beautiful dress.
Pieces like this are great to make with leftover yarn you have from other projects. Since the flowers are separate, you don't need very long strands. In addition, you can combine several colors, of different shades and make a very colorful and beautiful dress. Just remember that, as it's a piece for babies, it's important that the thread doesn't irritate the skin.
Be soft to the touch and preferably hypoallergenic. As it is a more open and sleeveless dress, it is more used on hot days. Use thinner yarns, which are more fluid, so the children don't get hot and can have fun. The pattern flowers aren't the easiest, so you'll need to have practice with some basic crochet concepts and stitches. But nothing too difficult.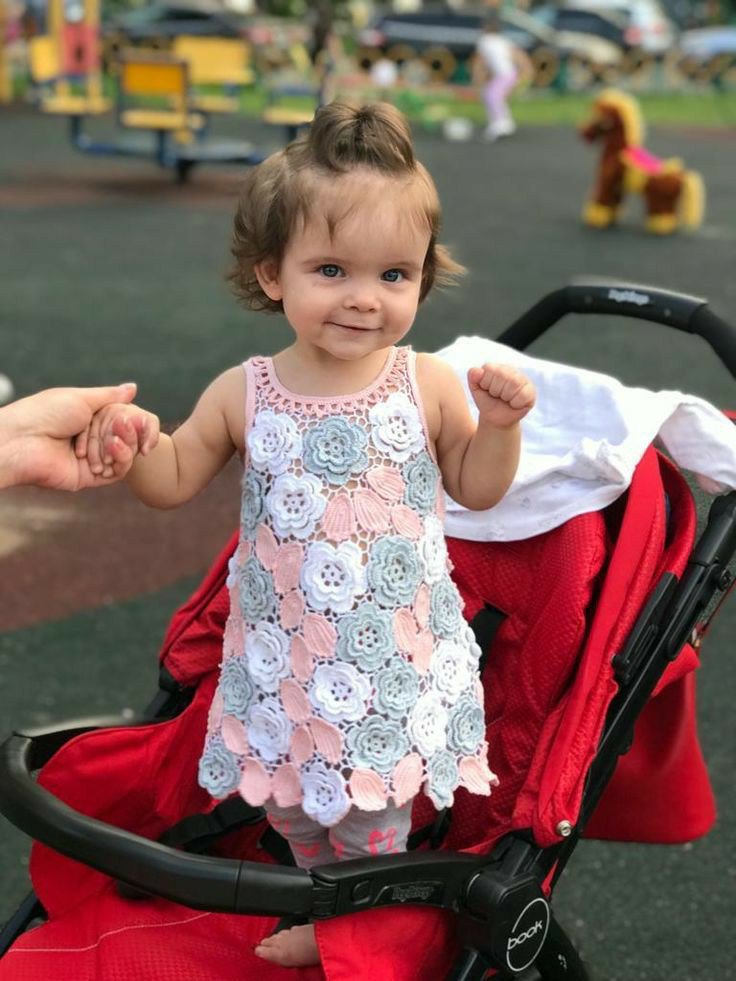 Image / Pattern / Tutorial: DIYfashionhub
Just like any other craft, crochet technique takes practice. We always start with the most basic pieces and evolve. Separate a yarn left over from a project, or buy one just to practice. You can see its evolution in the layers of the points. The first round may be less aligned than the second, and so on.
You will see how everything gets easier and easier. The full pattern of the crochet irish baby dress is available at DIYfashionhub. There are several photos that will inspire you to make beautiful pieces. How about gifting your friends' babies? They will love it and the babies will be even more beautiful. It's always a pleasure to have you here, to learn new crafts, inspire and be inspired by other artisans. Come on, time to crochet!