Paw Print Granny Square a beautiful and simple colored square that has a perfect final result for you. Perfect to make the environment very cozy. Comfortable and beautiful is very easy to make. This craft technique is very useful for decorative pieces and that complete the look of the house with comfort leaving everything very elegant, this square can provide you with amazing pieces. With a beautiful color, it is a perfect piece to decorate the environment as it has neutral colors.
The blanket suggested here has several colors. It is just a suggestion that the choice of colors is your taste and according to your decor to make the environment very cozy and stylish. A simple job, but it has a worthwhile result in the end. Mixing colors can often be fun and interesting, leaving your room cheerful and cozy.
This work is simple and has a very delicate design and beautiful finish. A beautiful crochet job that can be done little by little and has an incredible end result. Make the most of your material. At the end, this beautiful piece can appear as a bedspread, sofa blanket, etc.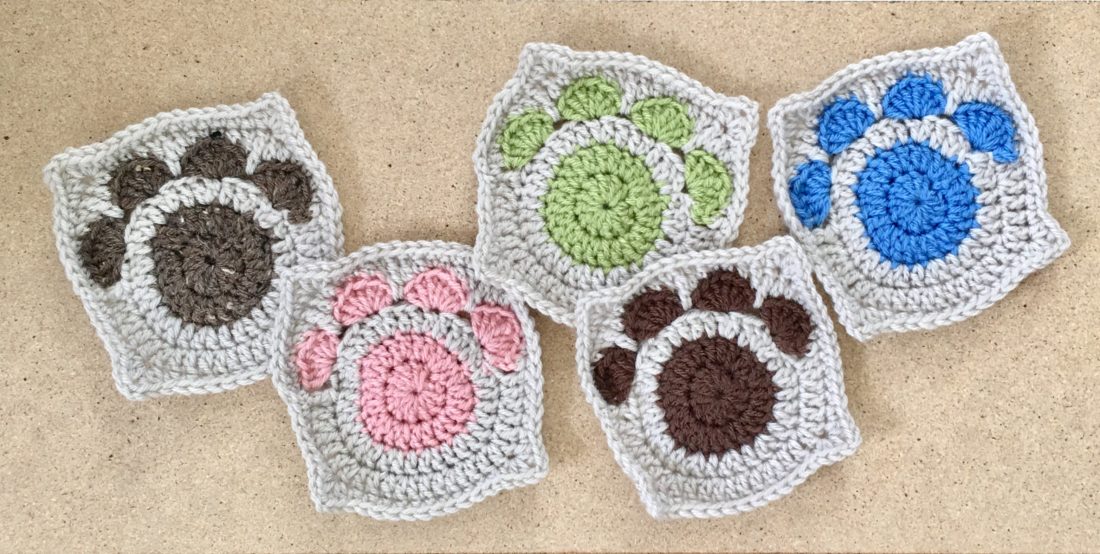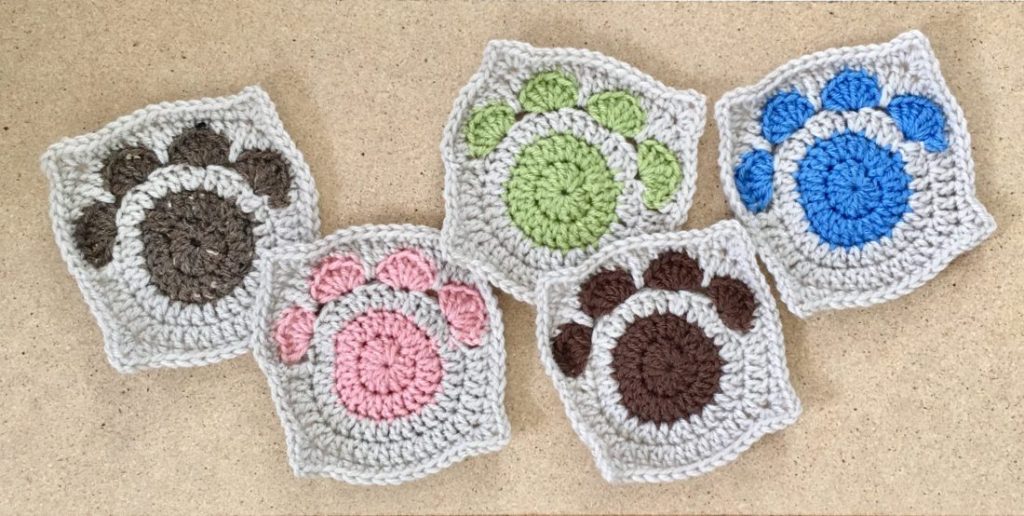 Paw Print Granny Square
Full Pattern/Images/Tutorial: Crafty Kitty Crochet
Supplies
H/8 5.00 mm crochet hook
1 skein each of Lion Brand Vanna's Choice in a main color and a contrast color. Colors used in photos are:
Linen (contrast color)
Sky Blue, Pink, Sweet Pea, Barley, chocolate (main colors)
Yarn Needle
Scissors
Each square uses about 20 yds of the main color, and 40 yds of the contrast color. To know how much is needed for your project, it helps to plan how many squares your project requires. (Throw blanket in photo has 50 squares)
Abbreviations
*=indicates the beginning/end of a section to be repeated
BLO = back loop only
Ch = chain
Dc = double crochet
Hdc = half double crochet
rep = repeat
Rnd = round
Sc = single crochet
Sk = skip
Sl St = slip stitch
St(s) = stitch(es)
Tr = triple crochet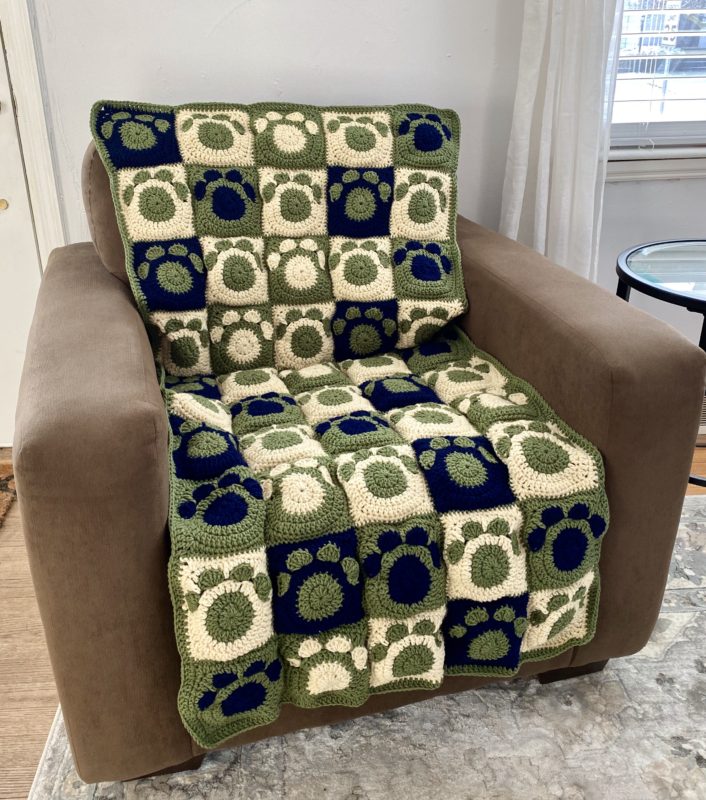 What does our team think of this pattern
Paw Print Granny Square, a beautiful piece that will surely provide you with amazing and wonderful pieces!! You will be amazed by the final result it has and the pieces it provides. This beautiful Project can be used to compose several pieces and will amaze your customers who will surely want one for their homes too, which will help you a lot.