Posy Garden Hop Quilt – Free Pattern
Hey sweeties! Good to see you here again. It is very important to have something to tell and share the patterns that we test. That's why we count on you and, we hope you also count on us when you need it. For today, let's learn how to do Posy Garden Hop. Quilts are very versatile and each one has a different beauty.
You can use them to make your bed tidy, matching the decor of the environment. Whether on the sofa, armchair or in an open environment, quilts complement the decor and are very useful. Everyone likes to snuggle up in a quilt, whether it's reading a book, watching a movie, drinking coffee. When choosing colors, think about the environment it will be in, so you can come up with ideas for combinations.
The quilt detail is in the colored squares that are added. You can choose a patterned fabric for the background. To highlight the quilt design, the squares should be in plain colors that match the prints. The opposite can also be done, with a plain background with prints in the squares. If any of the colors are too dark, wash the fabric first to make sure the excess dye doesn't stain the other colors.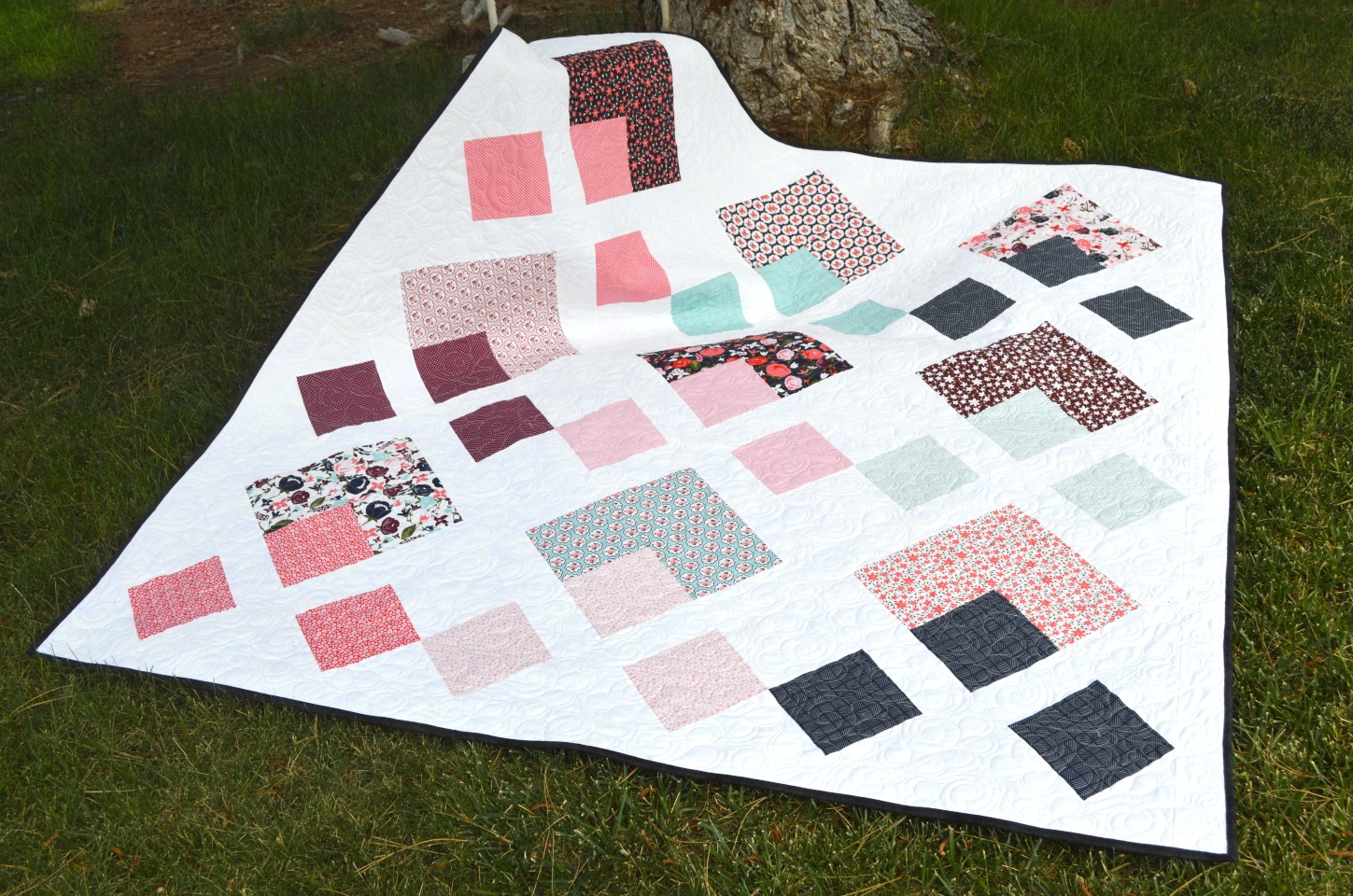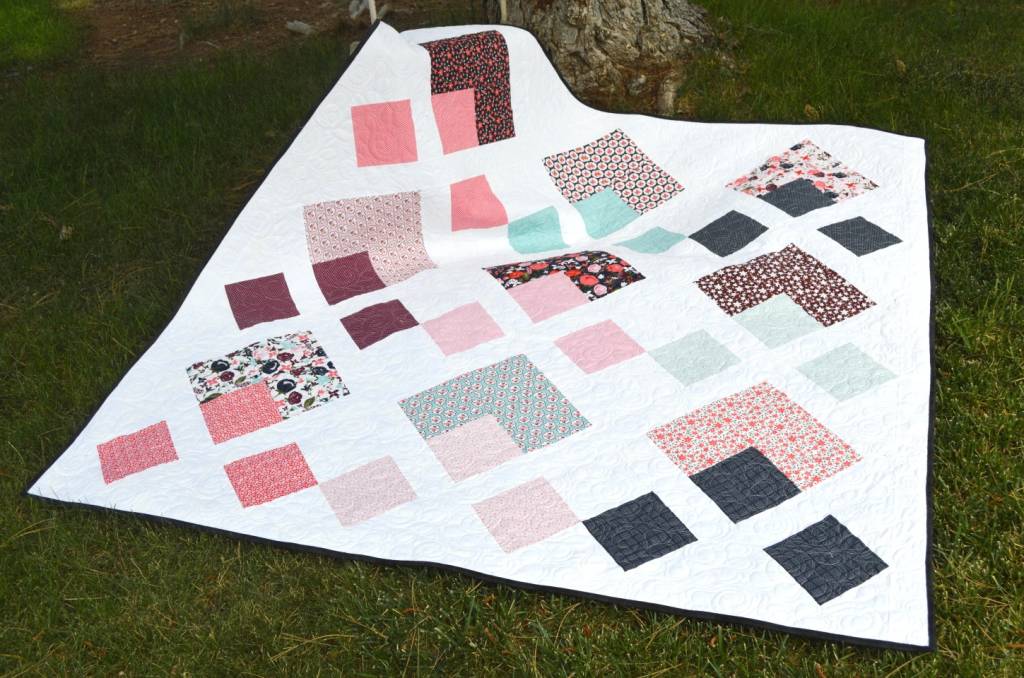 Image / Pattern / Tutorial: Happy Quilting
Don't forget to iron the fabric before you start cutting. This makes it easier to mark, cut and sew, after all a smooth and wrinkle-free fabric is easier. The posy garden hop pattern is available at Happy Quilting. The step by step, measurements, materials list and sewing instructions are there to help you through the process.
If you have some fabric scraps, you can use them in some squares, matching them with the other prints. It's not a difficult quilt to make, you can start with this one if you're new to sewing. Don't forget to let us know what you think, we'd be happy to read your feedback. We hope your week is being good and productive. Here we already have more patterns to share with you, but for now, let's quilt!