Salem Blanket that can also be used as a bed rail. Elegant and stylish, this work is simple and easy to make and it is worth investing in the beautiful stitch used here that you will surely love. Perfect for the coldest days and it can keep us warm when we are watching that beautiful movie on the couch or in bed. Comfortable and beautiful it's very easy to make, which is even better. Crochet is very useful for decorative pieces that complete the look of the house with comfort, leaving everything very elegant.
The blanket has been used more and more and is already part of the decoration. Use your creativity and make beautiful pillows to match the blanket and add a touch of charm and good taste to your living room or bedroom. With little material and using your crochet skills, just follow the tutorial and you'll be able to make this amazing piece easily.
It can be a nice gift for someone who likes it a lot, to complete the decoration of your home or even for sale because it is a product that is always sought to acquire these days for its results in the environments. Thank you for visiting our website. We always try to bring you the best.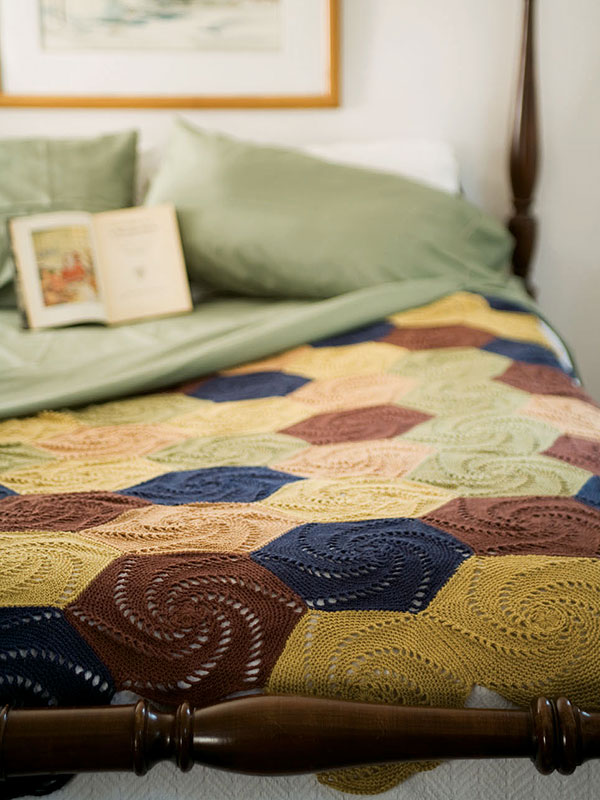 Salem Blanket
Full Pattern/Images/Tutorial: Berroco
Craft:
Crochet
Skill Level:
Intermediate
Project Type:
home
Designer:
Berroco Design Team
A colorful crocheted coverlet is pieced together from swirled hexagons worked in coordinating shades.
Skill level: Intermediate
Size
Approximately 63″ wide x 72″ long
Materials
5 Hanks Berroco Weekend DK (100 grs), # 2976 Dark Denim, 6 hanks #2964 Curry, 5 hanks #2957 Grape, 3 hanks #2971 Squash and 3 hanks # 2965 Terra Cotta
Originally shown in:
11 Hanks Berroco Naturlin (50 grs), #6335 Indigo, 13 hanks #6312 Maize, 10 hanks #6330 Beet Root, 7 hanks #6310 Maté and 7 hanks #6315 Coriander
Crochet hook, size 4.00 mm (F) OR SIZE TO OBTAIN GAUGE
Safety pin for marker
Gauge
Each hexagon should measure approximately 8" across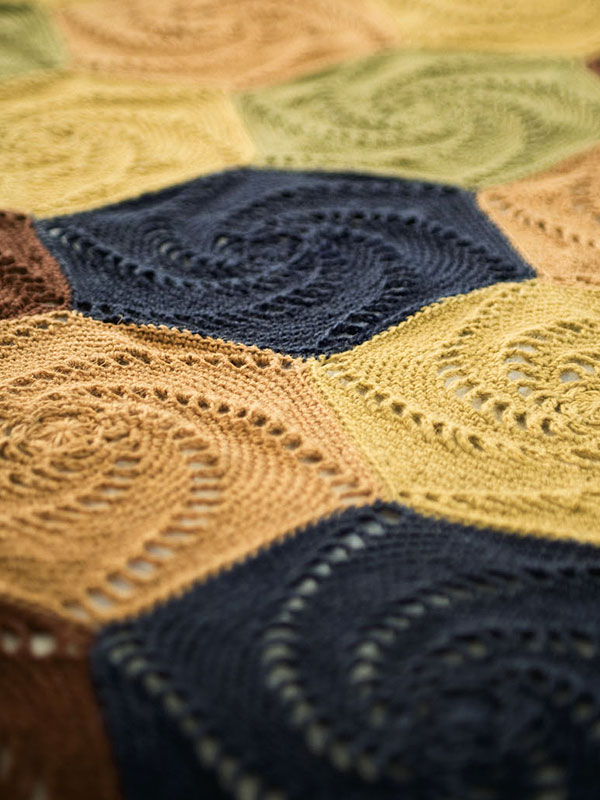 What does our team think of this pattern
Salem Blanket, a perfect piece for you to use in your home to change the environment, believe me, you will love this piece, it will provide you with a charming and stylish decoration, I am sure you will be delighted with the result. This beautiful Project can be used in the bedroom or living room and will amaze your customers who will surely want one for their homes too, which will help you a lot.