Modern Log Cabin – Quilt Pattern
Hello sweeties! If you're like us, quilts are never enough. Each pattern has a different beauty and we are already starting to think about decoration, like the Modern Log Cabin. Check out the beauty of this pattern. The colors used further highlight the design of the piece. Black, as a background, works prominently for vibrant colors.
Straight cuts are quick to make, but sewing may take a little longer. There are several strips for each format created. The final size of the quilt is 66-1⁄2×77-1⁄2″. You can use white fabric as a background too, it will emphasize the color. Feel free when making yours, customize the colors you prefer When working with fabrics, it is always advisable to wash them first.
This way you remove excess paint, so you don't run the risk of staining the finished piece. Don't forget to iron the fabric, it helps you when sewing. It's easier to keep the seam straight. Just like any other craft, we evolve through practice. Use scraps of fabric that you won't use in another piece and practice your sewing.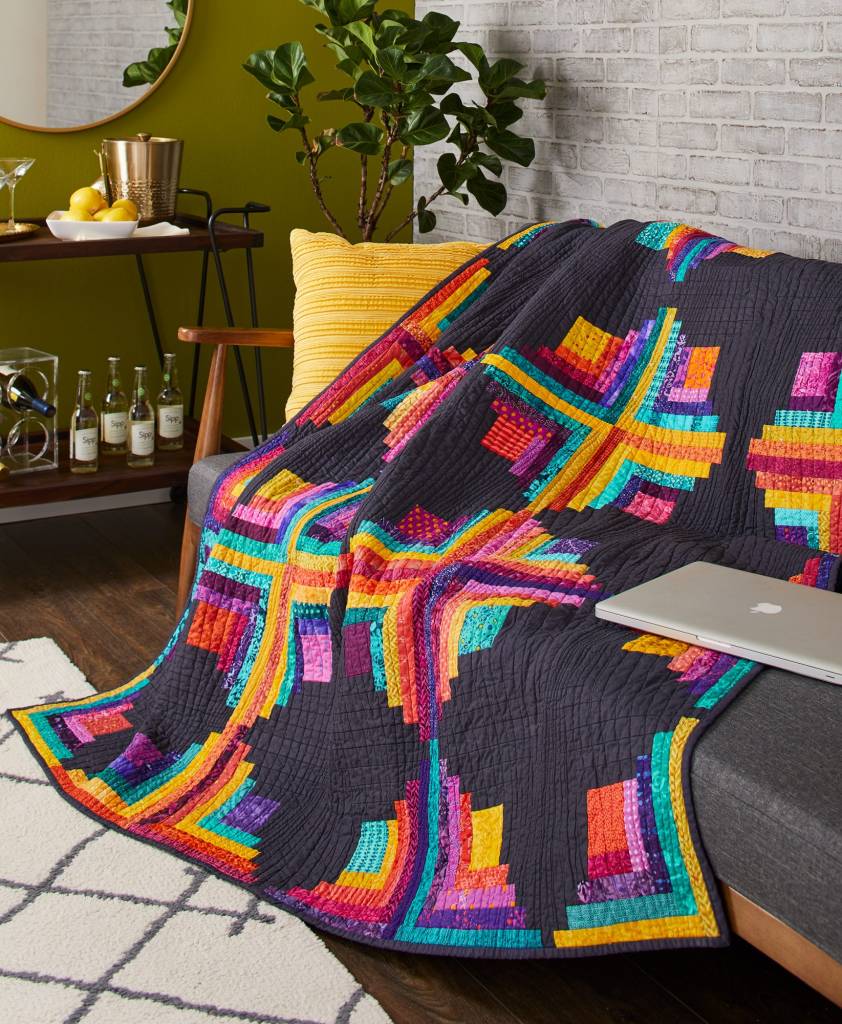 Image / Pattern / Tutorial: All People Quilt
Straight line, curves, square corner. I've always done it like this with everything, sewing, crocheting, knitting. This is the only way to know what we need to improve, how to improve. The complete pattern of the modern log cabin is available at All People Quilt. There is everything you need, step by step, list of materials, amount of fabric, assembly diagrams.
In short, an infinity of and information to guide you in this pattern. We are very happy when we welcome you here to learn new crafts. Don't be shy, leave your comment, what you think, how it was to make this beautiful pattern. Here is our exchange space. We hope you have a great weekend, with lots of crafts!