The Delightful Dahlia – Free Pattern
Hi my loves! Ready to learn another beautiful craft? We were very happy to come here and be able to share new projects. The Delightful Dahlia is a very beautiful piece, a vase of flowers that decorates and makes any environment even more beautiful. This flower has several details that bring it closer to realism, but it is not difficult to make. You don't need to sew anything, no petals.
The whole flower is made using hot glue to join the different pieces and transform the fabrics into a beautiful flower. To make an arrangement, you can make flowers of different sizes, different colors and details that will make everything even more beautiful. Have you ever thought about gifting a dear person with these flowers? I'm sure they will love it and feel special.
You don't need a lot of materials to make this pattern and find the list below. The flower is assembled in stages, starting at the center and adding the petals. The finishing is done with leaves and green details that complement all your work. It's amazing how beautiful it looks. You can enjoy a late afternoon and assemble beautiful flowers. All the steps work as therapy, the markings, clippings and assembly.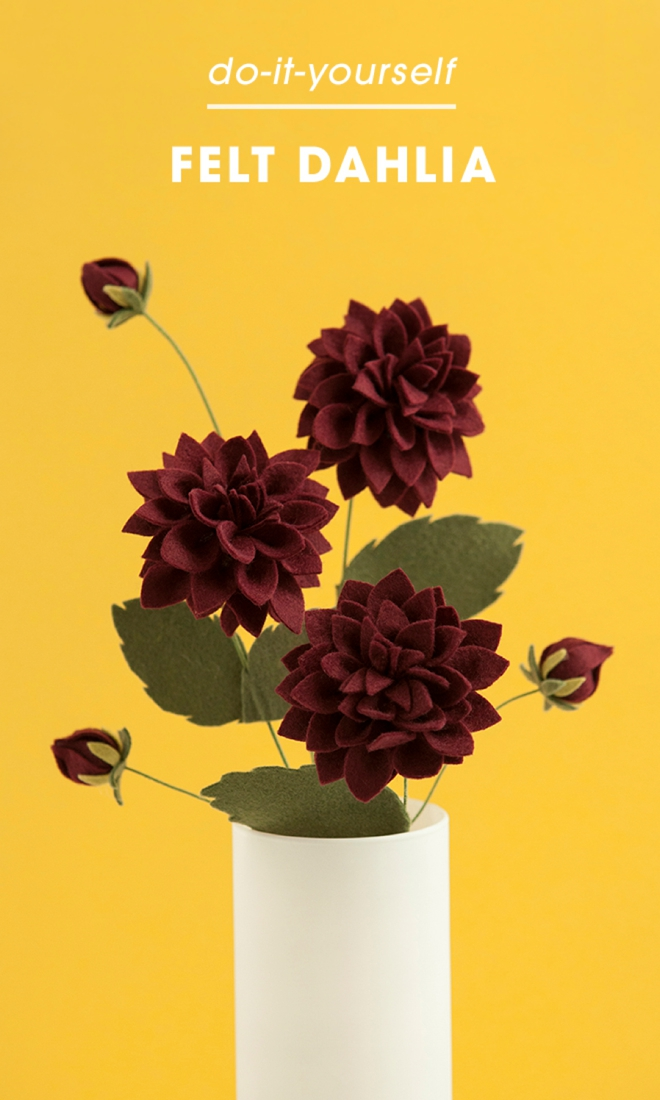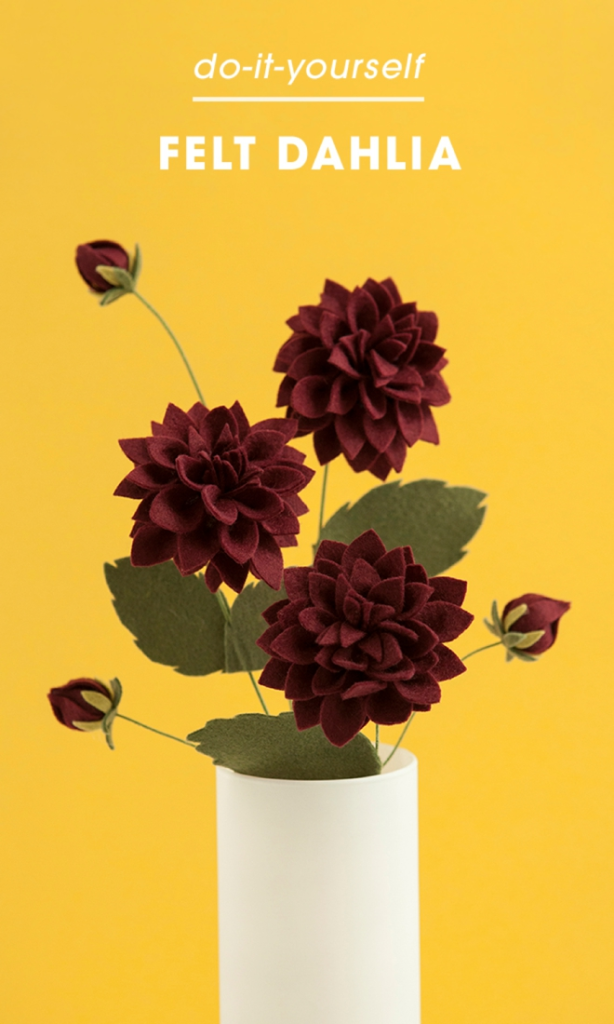 Image / Pattern / Tutorial: Something Turquoise
The Delightful Dahlia Supplies
To make the entire pattern, you will need the materials described below:
Wool Felt (shown in burgundy and olive)
Good Scissors
Floral Wire (18-20 gauge)
Wire Cutters
Ribbon
Hot Glue Gun (that does low heat)
The Delightful Dahlia complete pattern is available at Something Turquoise. There you will find the step by step, instructions on how to glue the pieces and photos that help you to check how your flower is turning out. In addition, you will find the pdf with the formats to be cut and have all the pieces. We hope you like it, get inspired and look forward to making this beautiful craft. Any questions, talk to us here in the comments. We were very happy with our interaction. Good craftsmanship!